Head teachers of secondary schools in Leicester city have signed a letter expressing concern about how changes to GCSE grade shift boundaries might affect the future of Leicester's children.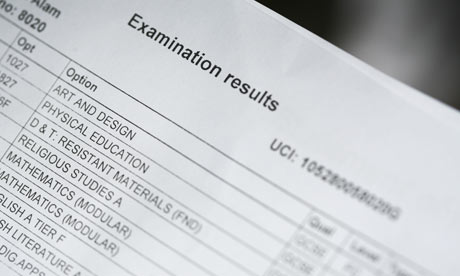 Bill Morris, director of the Education Improvement Partnership, which is made up of the head teachers who signed the letter, said "several hundred" pupils in Leicester may have been given lower grades than expected in English and maths.
Nationally, the number of A* to C grades fell for the first time since the exams were introduced.
Teaching unions said those who sat the exam in June were at a disadvantage because the papers were marked more strictly compared with previous years within the GCSE grade shift.
Exam regulator Ofqual has admitted the GCSE grade shift boundaries were changed, but has refused to remark papers.
Mr Morris encouraged children who did not get the grades they needed to get into a college or sixth form to ring their chosen school and see if they might still be accepted as they will be aware of the GCSE grade shift .
He said: "Teachers have been on courses with exam boards telling them how to make accurate predications about a child's likely performance and then grade boundaries are changed – if that's what happened – without knowing about it.

"I want us to learn from this process, about better support for youngsters in the future.

"Teachers' confidence in making predictions will be dented.

"What they thought through experience was a C becomes a grade D.

"It makes them questions their own ability to make accurate judgements."
The letter, which was sent to the Mercury, was signed by 16 head teachers and principals, as well as college heads and Chris Fallon, head of learning services at the city council.
Mr Morris said he could not say how many children were affected in Leicester.
He said: " I think it is likely to be hundreds. I would say several hundred. I hope it's not more than that.

"It had been suggested that when they were opening their envelopes [containing exam results] youngsters were saying 'I'm not going to be able to get on my course'."
However, he said he did not know how many children in the city were in this situation.
via City heads raise fears over GCSE grade shift | This is Leicestershire.